Board of Directors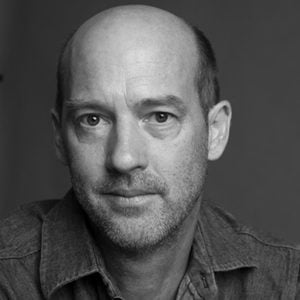 Anthony Edwards

Chairman & National Spokesperson
Anthony Edwards is probably best known as Dr. Mark Greene on the series "ER". Edwards has received four Emmy nominations for Outstanding Lead Actor in a Drama Series. Edwards has won three Screen Actor's Guild Awards (Outstanding Performance by a Male Actor in a Drama Series in 1996 and Best Ensemble Cast in 1998 and 1999.) He won the Golden Globe Award in 1998. In the theater Edwards can currently be seen on Broadway in the revival of "Children of a lesser God". Previously, he appeared in Classic Stage Company's Month in the Country. WPA Shem Bitterman's Frozen, Williamstown Theater festival Harvey and Joyce Carol Oates's Black Edwards has starred in more than 20 features, including his memorable turn as "Goose" in the blockbuster feature Top Gun. Edwards' recent films include Consumed, Experimenter, Big Sur, Motherhood with Uma Thurman, Flipped directed by Rob Reiner, and Zodiac directed by David Fincher. Other television credits include "Law and Order True Crimes: the Menendez Murders", "Zero Hour", "Girls", "Blue Bloods", "Billions", "Northern Exposure". He also starred in the series, "It Takes Two", opposite Richard Crenna, Patty Duke, and Helen Hunt as well as the telefilms In Cold Blood, El Diablo, Hometown Boy Makes Good, Going for the Gold: The Bill Johnson Story, High School USA and The Killing of Randy Webster. Edwards made his feature directing debut with My Dead Boyfriend in 2016. He also directed several episodes of "ER". Edwards was an Executive Producer of the HBO biopic Temple Grandin, which won multiple Emmys and Golden Globes. Anthony currently serves as the chairman of the 1in6 Board of Directors and national spokesperson, assisting in raising awareness about the issue as well as 1in6's initiatives and services. Follow Anthony on Twitter at @anthonyedwards.
---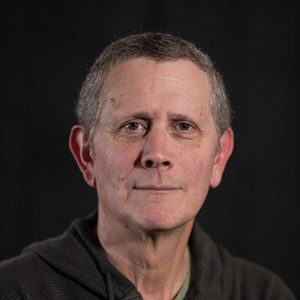 Dr. David Lisak, Ph.D.

Vice-Chairman
Dr. David Lisak, a clinical psychologist, is a founding member of the 1in6 Board of Directors and a retired Associate Professor of Psychology at the University of Massachusetts, Boston. He has studied the long term effects of childhood abuse in adult men, and the relationship between early abuse and the later perpetration of violence. His research has been published in leading journals in psychology, trauma, and violence, and he was the founding editor of the journal, Psychology of Men and Masculinity. In addition to his research and teaching, Dr. Lisak has served as a faculty member of the National Judicial Education Program and the American Prosecutors Research Institute and he consults frequently with law enforcement and prosecutors on sexual violence and homicide cases across the country. Dr. Lisak has conducted workshops in all fifty states, and he also consults widely with universities, the U.S. military, and other institutions regarding sexual assault prevention and policies. Dr. Lisak currently serves as the vice-chairman of the 1in6 Board of Directors, assists in clinical program oversight and leads the Bristlecone Project, 1in6's interactive library of male survivor stories.
---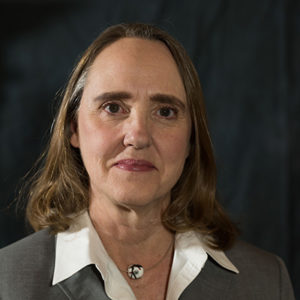 Claire Harwell, J.D.

Secretary
Claire is the Legal Director for the New Mexico Coalition of Sexual Assault Programs, Inc. In that role, she led the design, implementation, and management of the New Mexico Coalition of Sexual Assault Programs' Community Justice Project, a 5-year pilot legal service program serving over 500 sexual assault survivors and 11 rape crisis centers. For over 35 years, Claire has worked in the anti-violence field as a victim advocate, trainer, police officer, prosecutor, and finally, as a civil attorney. She's worked in rape crisis centers in North Carolina, Pennsylvania, Virginia, and New Mexico. She was a child abuse and sex crimes prosecutor in the Second Judicial District Attorney's Office in Albuquerque and then served as the Director of the Violence Against Women Division of the New Mexico Attorney General's office. Her prosecutions have been featured on true crime shows and in novels, documentary films, and news media. As a private consultant Claire advises universities, the U.S. military, prosecutor's offices, and the U.S. Dept. of Justice on matters relating to effective responses to crimes of sexual violence. She has a B.A. from the University of North Carolina-Chapel Hill and a J.D. from the University of New Mexico School of Law. Claire currently serves as the secretary of the 1in6 board of directors.
---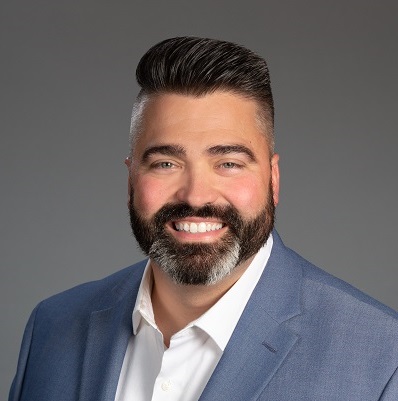 Michael Scott

Board Member
Bio Coming Soon
---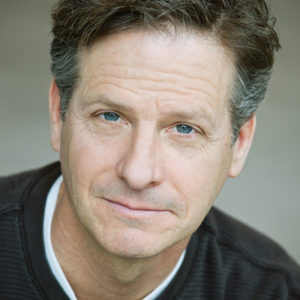 Martin Moran
Martin is a highly successful actor in theater, television and film, and an award-winning author. His Broadway performances include Cabaret, Titanic, Spamalot, Bells Are Ringing, Big River, How to Succeed in Business Without Really Trying, and A Christmas Carol. His Off-Broadway performances include A Man of No Importance at Lincoln Center Theater, and The Cider House Rules with the Atlantic Theater Company. His film/TV credits include Possible Side Effects, The Next Big Thing, Private Parts, and Law & Order. When Martin was 12 years old, he was manipulated by a camp counselor into what became a 3-year sexually abusive relationship. Years later Martin wrote a book about his experiences during and after the abuse, including its aftermath in his adult life and relationships. The Tricky Part: A Boy's Story of Sexual Trespass, A Man's Journey to Forgiveness, won a 2005 Barnes and Noble Discover Great New Writers Award and a 2005 Lambda Literary Award. Martin was also awarded a 2004 OBIE and two Drama Desk Nominations for his one-man play, The Tricky Part, based upon his award-winning memoir.
---
National Advisory Board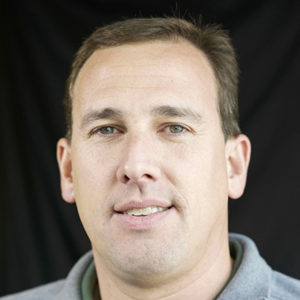 Ari Engelberg
Ari is a Los Angeles native. In 1996, while attending graduate school at UCLA, he co-founded Stamps.com, which is now the internet postage leader, commanding over 85 percent market share. Ari was responsible for venture capital relationships, regulatory relationships, and strategic partnerships. In 2000, he left Stamps.com to co-found Archive, Inc., a data storage software company, which was sold in 2002. Ari then returned to his alma mater, Harvard-Westlake, to teach American history and coach basketball for several years before becoming Bright Star Schools' first CEO in late 2007. Ari is a founding partner of Social Venture Partners Los Angeles and has held positions on the boards of Ethos Water, eTeamz, and CoreObjects Software. Ari's nonprofit experience includes service on the boards of directors of the Jewish Venture Philanthropy Fund of Los Angeles, the Literacy Network of Greater Los Angeles, and Jewish Big Brothers-Big Sisters. Ari holds Bachelor of Arts degrees in political science and psychology from UC Berkeley in addition to Juris Doctor and Master of Business Administration degrees from UCLA.
---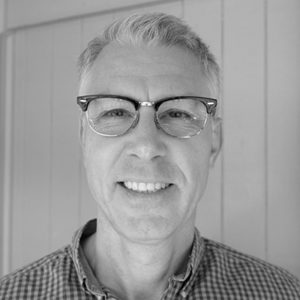 Gary Foster, Ph.D.
Dr. Gary Foster's work and research interests center on addressing the problems of violence. He currently manages the Living Well service that provides assistance to men who have experienced childhood sexual abuse and sexual assault in addition to their partners, family, and friends. His doctoral thesis 'Male Rape and the Government of Bodies' examined the limits of current understanding and governmental response to the problem of male rape. Gary has taught at the University of Queensland in the areas of gender and sexuality, where he helped develop and present an advanced counseling subject in 'Working with family violence.' Gary has presented at national and international conferences in relation to working with men subjected to sexual abuse. In 2011 he co-authored Living Well: A Guide for Men. He is interested in developing creative ways of training and talking that assist in diminishing the influence of sexual violence in all people's lives.
---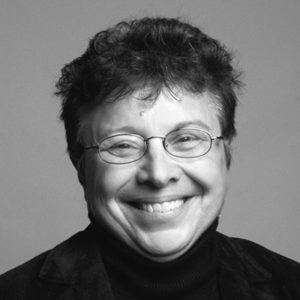 Patti Giggans
Patti has been the Executive Director of Peace Over Violence (formerly LACAAW – the Los Angles Commission on Assaults Against Women) and is the founder of Denim Day. Founded in 1971, Peace Over Violence is one of the oldest sexual, domestic and interpersonal violence prevention centers in the country. Under Patti's direction, Peace Over Violence has become one of the leading domestic violence/sexual assault prevention agencies in the United States and Patti is considered a national expert in the field. She has co-authored several books, including 50 Ways to a Safer World and What Parents Need to Know About Dating Violence. In 2004 Patti was honored for her commitment to preventing violence and promoting peace with a California Peace Prize from The California Wellness Foundation. Patti holds a B.A. in psychology from the University of Buffalo and a M.A. in nonprofit management. A black belt in karate and a master self-defense trainer, Patti founded the first women's martial arts school in Southern California in 1978. Patti has also spearheaded advocacy efforts in support of the Sexual Assault Victims' DNA Bill of Rights in California.
---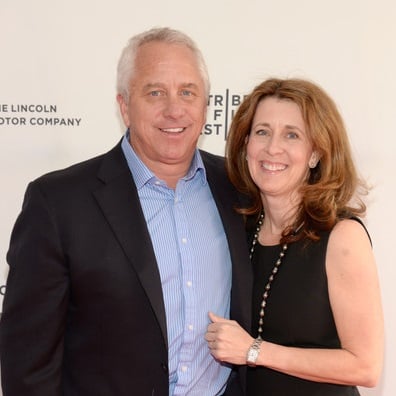 Greg and Kathy LeMond
In 1986 Greg became the first American to win the most difficult and prestigious bicycle race in the world, the Tour de France. Greg won the Tour de France a second time in 1989 and made history yet again with a third victory in 1990. Greg also won the title of World Bicycle Road Racing Champion three times and has been recognized for his accomplishments. Greg was named Sports Illustrated's Sportsman of the Year in 1989, ABC's Wide World of Sports' Athlete of the Year (twice), and one of the "50 Greatest Athletes of the Century" by the Fox Sports Network. He has also received the Super Prestige Pernod awarded for best cyclist in the world and USA Cycling's Korbel Lifetime Achievement Award, and he is a member of the United States Bicycling Hall of Fame. Prior to his formal retirement from competitive cycling in 1994, Greg founded a successful bicycle company and has a line of bicycles including the Washoe Reynolds Steel. In 2002, Greg and Kathy founded LeMond Fitness, which produces high quality indoor exercise bikes. Today, the LeMond family resides in Medina, Minnesota. Greg's passions include nurturing young cyclists and pursuing an active calendar of public appearances to support and mentor athletes and kids in fitness and cycling.
---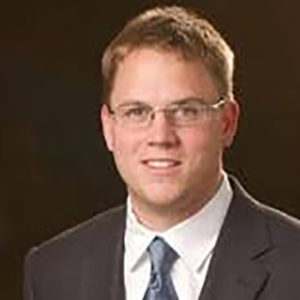 Todd Schneider
Todd Schneider is an associate with Paul Hastings, LLP, where his practice focuses on intellectual property and technology transactional matters. He has extensive experience in trademark application and patent prosecution, with an emphasis in the computer, electrical, and mechanical arts. Todd holds a J.D. from the University of San Diego School of Law where he was a member of the San Diego International Law Journal. He also holds a B.S. in computer science from the University of Notre Dame. He is a member of the State Bar of California and is admitted to practice at the U.S. Patent and Trademark Office.
---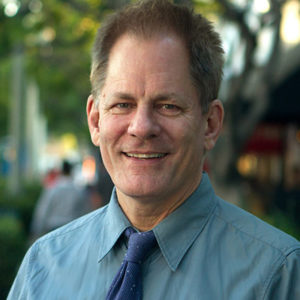 Rick Goodwin, M.S.W., R.S.W.
Rick is a clinician and trainer on issues concerning men's mental health. Much of his work over the past twenty years has focused on male sexual trauma – managing both regional and national initiatives in Canada. Along with leading the development of the 1in6 training initiative, he now conducts training for professionals on issues of male sexual trauma and recovery as well as facilitates the online trauma recovery group services. His training work on gender and violence has taken him to Jamaica, England, Cambodia as well as India. Rick co-authored Men & Healing: Theory, Research and Practice with Male Survivors of Childhood Sexual Abuse (2009) – a guidebook is now being used to formulate services internationally. Rick was also lead investigator for Health Canada in the correlation between men's experience of HIV and sexual violence. Rick is the inaugural recipient of the Attorney General's Award of Distinction for his work in "developing and implementing innovative victim service programs" (2007). He currently serves as clinical consultant to 1in6 and directs a collaborative practice in Ottawa, Canada (www.menandhealing.ca).
---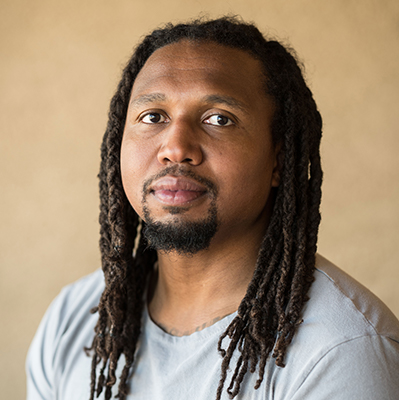 Reggie Walker
Reggie Walker is a former NFL linebacker who began his career playing for Kansas State University before being drafted by the San Diego Chargers in 2013. After a six-year career, he decided to retire from football, returning to Kansas State University as a student to complete his undergraduate degree. Reggie currently lives in Kansas City with his wife, Chelsea, and their two daughters. His sights are now firmly set on earning a master's degree in counseling, and helping other men and athletes on their path to recovery.
Reggie assists in raising awareness about the issue as well as 1in6's initiatives and services.
---
In Memoriam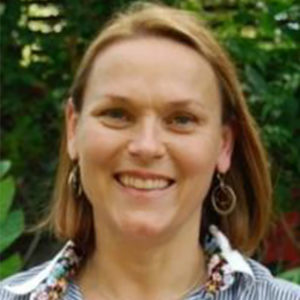 Heidi Sommer In Memoriam, Development & Program Evaluation Consultant
Heidi Sommer was a research consultant specializing in program evaluation and development for nonprofit organizations, as well as for privately funded initiatives. She received a BA in Communication Studies from UCLA, a Master's Degree in Public Policy from USC, and a PhD from the UC Berkeley Goldman School of Public Policy with a research focus on child welfare programs. Heidi most recently served as Evaluator for the Putting Pride into Practice Project, a privately funded, multi-county effort to improve the capacity of California's child welfare agencies to serve the needs of lesbian, gay, bisexual, transgender and questioning youth in the foster care system. She previously served as Lead Investigator for a systems change assessment of California Connected by 25, an initiative to improve the educational, employment, housing and financial literacy outcomes of young people transitioning from the foster care system into adulthood.
---