Dear Friends,
The first third of 2018 is in the rearview mirror, and quite a bit has happened.
I'm excited to announce that Anthony Edwards, the actor and director best known for his role on the television series ER, has joined our board of directors. In November of 2017, Anthony spoke out about his own experience with sexual abuse in an online post. Our board chair, Claire Harwell welcomed Anthony saying, "We are very pleased to welcome Anthony to our national board of directors, he will be an exceptional advocate for male survivors, bringing an articulate voice and well-known face to an issue that is often unseen and unspoken."You can read the press release announcing Anthony joining our board here. There have also been a number of articles published about Anthony in some prominent media outlets recently, including one in The Daily Beast, and we're grateful for the awareness being raised as a result of his strong voice.
Speaking of awareness, many of you know that last month was national Sexual Assault Awareness Month (SAAM), and we released a powerful PSA video with our partner NO MORE.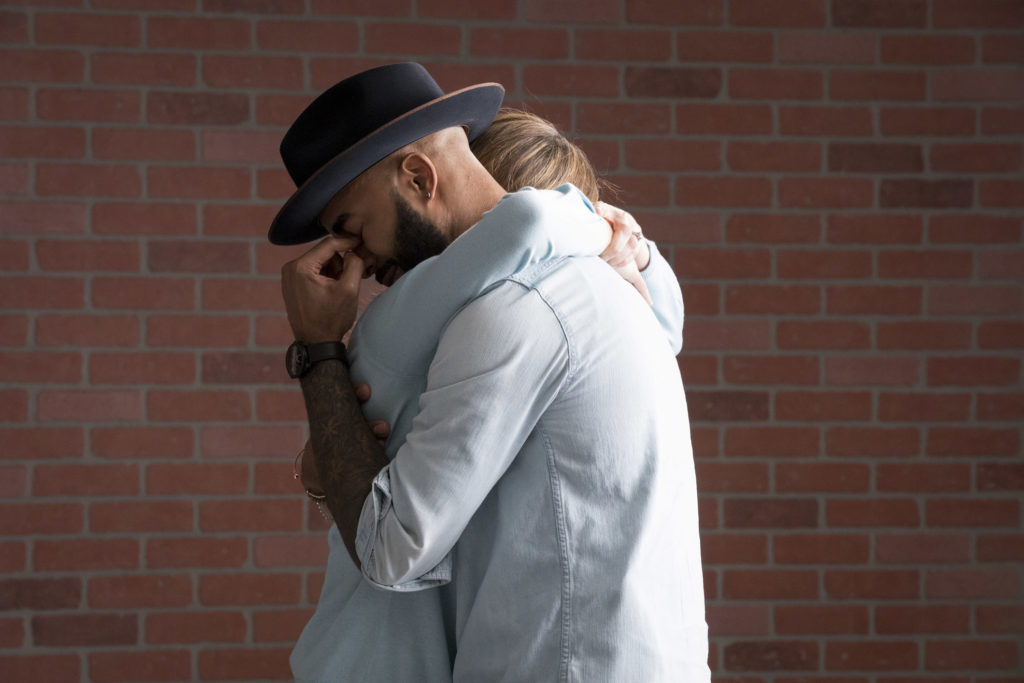 Andy Langdon, who leads 1in6's creative team and directed the PSA said, "We hope to dispel the myth that men are invulnerable, encouraging viewers of the PSA to have compassion for all survivors of sexual abuse and assault, regardless of their gender identity or expression."
To date, the PSA has over 14,000 views on YouTube and over 3.7 million views on Facebook (via our post and a post by Upworthy). The release of the PSA coincided with the re-launch of our completely redesigned website. I'm proud of the redesigned site and hope that you will find it more intuitive and easy to use.
Finally, as you may know, the search for the next Executive Director for 1in6 is in full swing. We will be closing the first phase of the process this month and have received almost 40 resumes from candidates across the country, many of whom are exceptional. Phase two of the process includes vetting of the resumes by the search committee, including three board members, two staff and myself. We began the process after meeting with key stakeholders, including funders and other agency partners, and hope to have the process completed and the new Executive Director selected in early Q4 of this year.  
It could not be a more exciting time for 1in6. I'll be in NYC this month to meet with Anthony and other key partners about a couple of events that we are planning for later in the year. Stay tuned for more details and as always, thank you for your continued support of our work.
Warm regards,


Founder/Executive Director